Gordeev Viacheslav Mikhaylovichread more...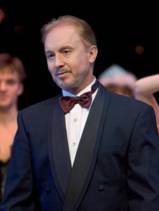 Artistic Director of the Theatre Vlacheslav Gordeev,
reknown Worldwide Ballet Star and the eminent Russian Dancer, combines the talents of being a brilliant choreographer with the rare gift of the consumate organizer of the creative process.
With virtuoso performances, masterful choreography and staging by Vlacheslav Gordeev, it is no wonder
"THE RUSSIAN STATE BALLET" THEATRE is now one of the elite Companies in Russia and recognized as "the best ballet company in Europe".
The honors accorded V.M Gordeev are too numerous to mention but a few include:
THE PEOPLE'S ARTIST of the USSR
1 st PRIZE and GOLD MEDAL II of the MOSCOW INTERNATIONAL BALLET COMPETITION 1973
THE MAURICE BEJART PRIZE WINNER-
He was called "the golden boy", in his early years,
by the London press and over the years known as
"the last romantic prince", "divine and poetic",
"dancer number one".
Davydov Viktor Petrovich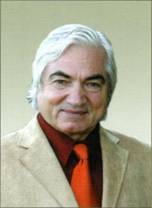 Associate director of the Theatre.
Viktor Davydov is an Honoured Artist of Russia.
As brilliant organizer and director Viktor Davydov constantly proves the glory of the Theatre as one of the most established theatres in Russia.
He graduated from the Perm Ballet Academy, then worked at theatres of Perm and Sverdlovsk.
Played parts of Nurali ("The Fountain of Bakhchisarai"), Drosselmeyer ("Nutcracker"), Espada ("Don Quixote"), Mercutio ("Romeo and Juliet").
In 1990 Davydov graduated choreographic faculty of the Rimsky-Korsakov Leningrad State Conservatory.
Viktor Petrovich is an author of some ballet scripts: "The Prince and the Pauper", "Mary Stuart" (composer N.Simonyan), "Pinocchio" (composer A.Berenkov). Choreographer of "Die Fledermaus" ("The Bat"), "The Merry Widow", "The Count of Luxembourg", "Silva".
He worked as a repetiteur at the Sverdovsk State Academic Thetre of Opera and Ballet, as a teacher at the Moscow State Choreographic Academy, as Artistic Director's Assistant of the Bolshoi Theatre of Russia. Now he is reader in Choreography at the Kemerovo State University of Culture and Arts.
Victor Davydov is deputy assistant of the Moscow regional Duma of Gordeev V.M.
Konstantin Hvatynets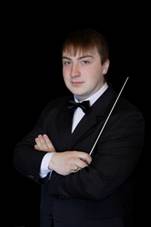 Graduated with honors from Moscow P. I. Tchaikovsky Conservatory, Opera-Conductor's faculty. He is a Conductor of the Moscow Operretta Theatre, working in 2010 with the National Orchestra of Italy touring in Brescia, Mantova and Navara.
He has a vast repertoire, including all the golden ballets- "Swan Lake" "Nutcracker," "Sleeping Beauty" by Tchaikovsky, "Giselle" by A.Adam, "Romeo and Juliet", Cinderella by S. Prokofiev, "Paquita," "Don Quixote" by Minkus. "Esmeralda" by Puni , "Coppelia" by Delibes, "Chopiniana", "Scheherazade" N. Rimsky-Korsakov.